AG Collection Floral Double Mink Blanket(Microfiber, Multicolor)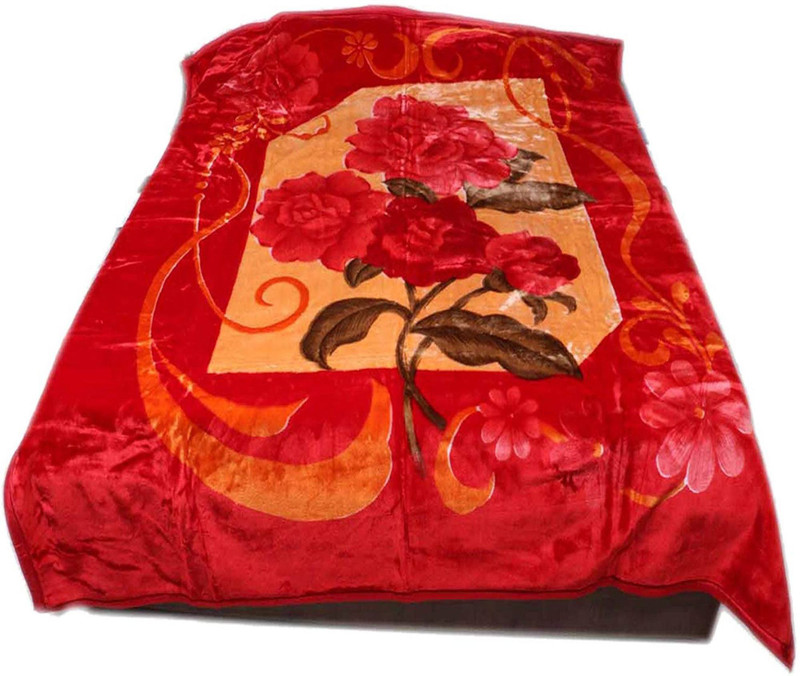 Description
This is a world famous mink double bed blanket which comes in soothing colours and vibrant embossed style, is the best addition to your bedroom essentials. Mink Blankets are characterized by their incredible feather-weight lightness, softness and warmth. This blanket is made from high quality fine acrylic micro fiber which enables warmth even in extreme cold.These blankets are thick and plush yet light in weight. They provide maximum comfort and can be easily carried during travel. The higher piles lend a better cushioning effect and enhance comfort.  Mink blankets are known for their feather-weight lightness, softness and warmth. Mink Blankets are the imaginative second cousin of the more traditional wool and cotton blankets. It is processed with fine quality of imported Yarn Polyester material stitched with modern South Korean machines in India which leads to better cushioning effect, comfort and long lasting life. Mink blanket has a self-embossed Single side print. If you have never experienced a luxury Korean mink blanket for yourself, you are missing one of Korea's finest products and comforts. These top grade mink blankets are very soft, thick and luxurious. We offer the best of Korean mink blankets on the market we'll confident that you will find what you had been looking for. If someone is looking for a unique style in the bedroom, mink blankets are worth investigating. The durability and life span of the mink blanket is very good and we have wide assortment of designs to choose from.
---
If you purchase something through a post on our site, Breezydeal may get a small share of the sale.