Emob Cute Battery Operated Girl Baby Doll Toy with Beautiful Hair and Speaking Feature(Multicolor)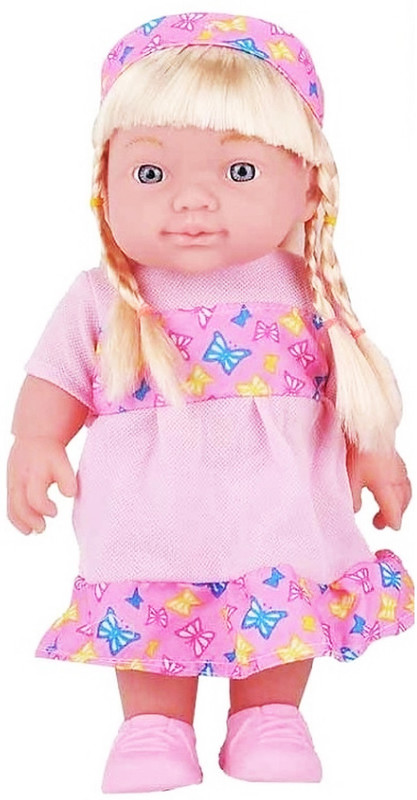 Description
Add this Emob's Cute Speaking Baby Doll to your Kids Doll Collection. This Reborn Doll has very Beautiful and Shiny Hair. This Doll is 29 cm Long. The Head, Hands and Legs of the Doll are Movable. The Doll sits and hair can be tied and Untied while playing. Your Kids will Develop a soft corner and patience while playing with this cute doll. The Frok has Velcro and can be changed while playing. The Kids can play along with friends and develop interactive Skills. There is Battery Operated Speaker Fixed at the back of Doll having paper chip inserted. Remove the Speaker and the chip and Place it inside the doll. As the button is pressed, toy Makes baby sound. Brings a wide smile on the face of your child as the doll laughs and makes different Sound. The Doll has Different sounds like Laughing, Crying, Speaking Mumma and Papa. Perfect Gift for Your Doll Lover Kid. 3 button cells.
---
If you purchase something through a post on our site, Breezydeal may get a small share of the sale.