Bluetech Rock Crawler 1: 20 2.4GHz Remote Control Car 4WD Off Road RC Monster Truck Green(Green)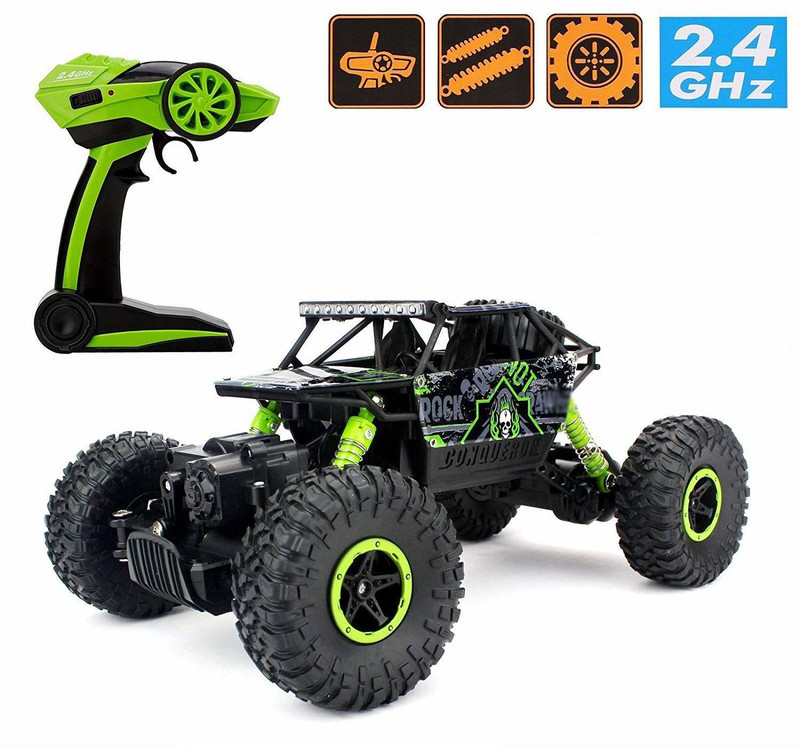 Description
Take your radio control experience off road with the all new rock crawler. This off road radio control truck boasts articulated suspensions, two motors and low gearing to make for awesome rugged off road action. Rock crawler is 27 x 16 x 13 cm and sports both front and rear suspension. The rubber tires, tire rubber material is made of high quality pvc material is soft and elastic automatically adjusts based on the road and driving fast earthquake-resistant on uneven terrain, tire tread obvious: high friction, grip extremely strong skid resistance, does not fear the slippery road skid. Excellent to climb over objects indo or outdoor, run on smooth, uneven or rough terrain like ground, g land, sand land and rocks. Manufactured by velocity toys, battery operated (rechargeable) full function pro steering (go forward and backward, turn left and right) adjustable front wheel alignment, 4 wheel drive, capable of tackling various terrains and obstacles with ease pro 2. 4Ghz radio control system for uninterrupted, interference-free driving, race multiple cars at the same time, body.
---
If you purchase something through a post on our site, Breezydeal may get a small share of the sale.